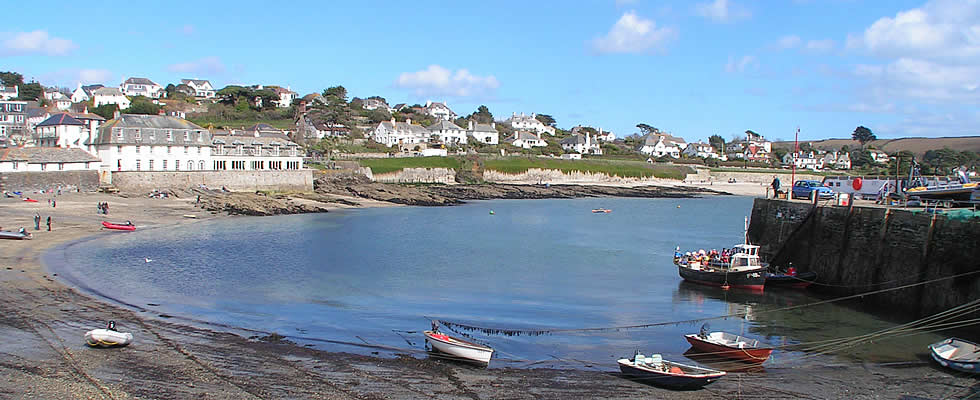 The Roseland
'Roseland' derives from the Cornish 'ros' - land jutting out to sea. However, the Lizard, further west and Britain's most southerly point, protects the Roseland Peninsula from the prevailing winds and creates a sub-tropical paradise.
The former port of Tregony is its northern gateway into a lush moorland delta of ancient villages and home to thousands of birds. Below the King Harry Ferry is the great estuary of the River Fal, known as the Carrick Roads, swinging around Zone Point and the old pilchard port of Portscatho to the broad sweep of Gerrans Bay.
The Fal estuary is one of the world's greatest natural harbours and has ensured the Roseland's place in history. Several villages grew rich on naval patronage and the pilchard boom. Henry VIII recognised its importance by building the famous "
cloverleaf castle
" at St Mawes. St Anthony Head is the site of a battery manned almost constantly from the Napoleonic Wars until 1945.
The probing fingers of the Fal have created a varied panorama of wooded banks and tall cliffs, secluded creeks and sandy beaches. See the riverside church at St Just, then take the coast path to St Mawes - or to the twin villages of Gerrans and Portscatho - before viewing the famous roundhouses at Veryan.