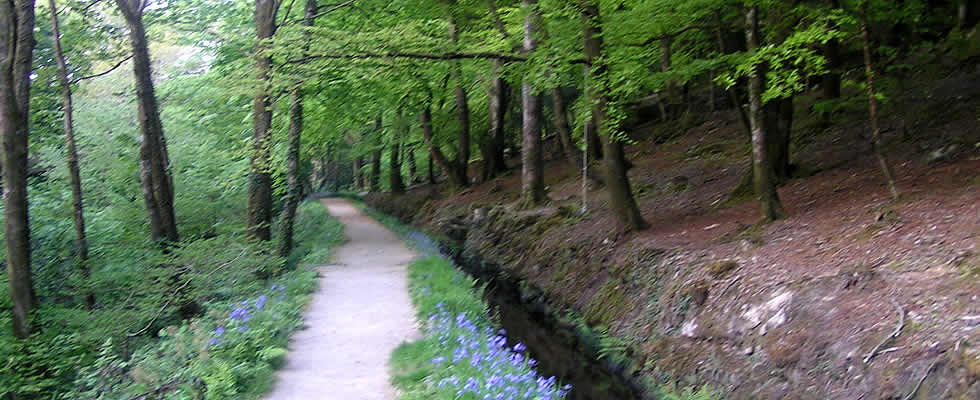 Luxulyan
Luxulyan Valley, now a peaceful woodland scene, was once filled with the sounds of industrial machinery, driven by the ingenious water powered systems fed via the Treffry Viaduct bringing water in leats from Bodmin Moor. The Valley's thickly-wooded terrain was once an important resource for making the charcoal that was needed in large quantities for smelting tin from rich alluvial deposits on the moors to the northwest. Nearby at Prideaux, charcoal-burning platforms can be found.
The steep granite strewn slopes surround the fast-flowing River Par contain an extraordinary concentration of early 19th century industrial remains, unique in South West Britain. It is also unusual within Cornwall in that it represents the landscape realisation of one man's vision - Joseph Treffry (1782 - 1850) who was one of the greatest single mines adventurer in Cornwall at the time.
Copper mining was booming and Treffry built a canal to link his Fowey Consols mine to the port of Par. A tramway, using an inclined plane, towards Luxulyan enabled him to develop granite quarries in the valley. The tramway was later extended to the north coast at Newquay where the, now closed, line reached the harbour via a tunnel.
Friends of Luxulyan Valley
arrange a number of special walks and other activities through the year